It's been three months since I welcomed my son into the world. What a ride. Between the c-section recovery, breastfeeding, and family visits I'm just beginning to get the hang of this mothering thing. And back to work I go.
Looking back, I am amazed at the growth and development of my son in this short time. I'm also amazed at the lightening fast transition my husband and I experienced from laid back jokers with pets to laid back jokers with a baby (note: the pets are still here and equally adorable). Our late nights at restaurants, theaters, and comedy clubs were replaced with late nights, in bed, shuffling our son to and from his bassinet. I read books on my Kindle while my husband played games on his iPad while my son ate. At first it felt like a chore, then our son started smiling and all of a sudden I realized this time was a gift.
As he sleeps in his swing (note to parents-to-be: buy a f*cking swing), I decided to lay out my maternity leave the best I know how, in books. I'm about to return to my job as a librarian and, quite frankly, all the small moments that comprised the first twelve weeks of my son's life blur together into a cloud where everything is soft and hazy. I wish I could remember more, but I already don't. So here are the books I read: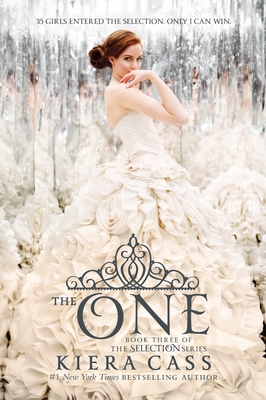 The One, by Kiera Cass
The third installment in the princess series I wrote about right before I went to the hospital. This was the only library book on my phone when I wound up in labor, so it was the book I finished after I was discharged. Oddly enough, I didn't feel like reading while in labor. I read most of this book while on heavy-duty pain killers, which is probably how this book should be read.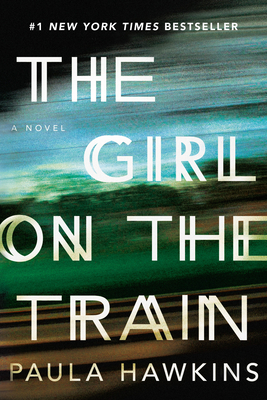 The Girl on the Train, by Paula Hawkins
I was bed-ridden for a while after delivery. Not only did I had two days of labor, but I wound up getting a c-section. Things did not heal quickly and I experience internal bleeding that sent me to the ER two days after my release. I don't remember much about this time except that I read The Girl on the Train quickly in bed and that I guessed the ending even with my brain being riddled with painkillers. It's either that obvious or I'm a genius.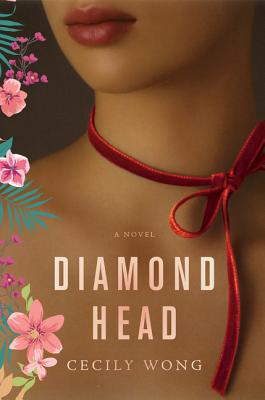 Diamond Head, by Cicily Wong
A story following multiple generations of a Chinese-American family in Honolulu. I like books set in Hawaii, and this was was well timed since I started reading it on the anniversary of my and my husband's trip to Hawaii one year ago. Strange to realize you were in Hawaii a year ago drinking beer and eating pineapple while feeding your son at 3 in the morning. Life changes. Pretty good book from what I remember.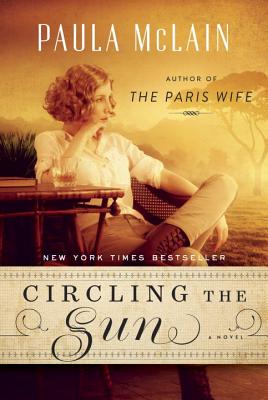 Circling the Sun, by Paula McLain
A fictional look at the life of Beryl Markham, a horse trainer and aviator from colonial Kenya. I loved traveling to Kenya in my mind while I ate ridiculous amounts of pizza and wished I could just leave my house for like, one hour. Cluster feeding is a bitch.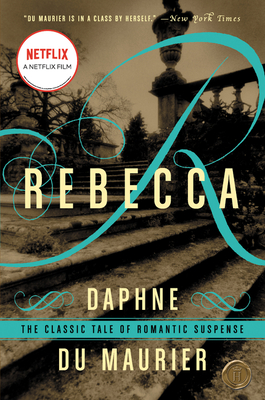 Rebecca, by Daphne du Maurier
A classic gothic novel. I read this Halloween week, thinking it was a ghost story for some reason. I suppose you could make that argument, but really it's just a moody novel that I would up reading in one night because it's so good. I put my son down after one feed while reading chapter after chapter and snuggled in my bed to finish the whole thing. So I probably sacrificed about 1.5 hours of sleep to finish this off, but that's nothing.
It was around this time that the leafs in our neighborhood were truly beautiful. I still was housebound due to my recovery and lifting restrictions, and walking was difficult for me. I was going crazy. The week I read Rebecca was right around when I was able to start my walks to our local park with my son in the stroller. I'd pass moms with their babies in carriers, and I'd feel weak and lame for not taking him out more, for not carrying him, for not enjoying our gorgeous fall while I still could. It wouldn't be a few weeks until I learned I needed to be kinder to myself, and things would never be perfect.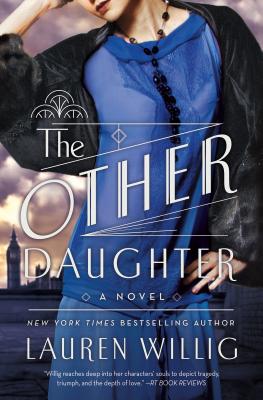 The Other Daughter, Lauren Willig
A historic romp in 1920's London. I highly doubt the historic accuracy of everything in this novel, but it was fun and fast and exactly what I wanted.
At this point in my reading all my selections were done by browsing my Goodreads list and seeing what was available from the library. That meant many things were selected based on what I could get, and not what I felt like reading. Upside: save money for daycare! Downside: I don't feel like reading the things I have on my Kindle. This was a fortunate departure and the perfect book for where I stood mentally, which can best be described as "dirty and confused."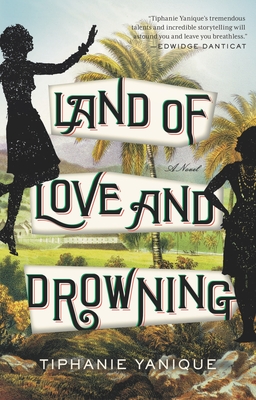 Land of Love and Drowning, by Tiphanie Yanique
A look at a multi-generational family in the Virgin Islands. I was excited for the setting and time period(s), but the running incestuous themes isn't exactly what I feel like reading. . . .ever. Glad I stuck with it, though.
At this point my son was getting more sleep during the night. I remember waking up after a particularly long 8-hour stretch and realizing a) he was alive and b) my breasts had finally not leaked all over the bed. It was glorious and I literally shed tears as I placed my head back on the pillow. My son woke up five minutes later.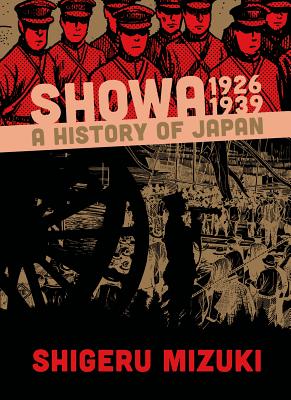 Showa: A History of Japan, 1926-1939, by Shigeru Mizuki
This was the first physical book I read since my son's birth. That meant it sat, untouched, next to my bed for long periods at a time. I read it in the mornings, after I put my son down after his morning feed while I sipped coffee in bed. This didn't always happen but when it did it was a luxury.
My favorite time of day used to be around 5-7, right after I got home from work. My husband and I would chat about our days, joke, eat dinner and maybe watch a TV show. We still do that, to a point, but the evenings carry a tension with them now. People call it "The witching hour" for a reason: my son is fussiest at this time of day, and I'm often feeding more frequently than usual. Back when breastfeeding hurt I dreaded this time of day. Mornings quickly replaced early evenings as my favorite time, since my son is at his happiest then. He eats easily and smiles, and I can read a book in peace.
This is a manga covering the history of Japan's Showa period, which covers the Japan-Chinese wars and the depression leading up to WWII, then the aftermath of Japan's devastating loss. The first volume covers Japan's aggressive acts. Lots of history there, lots of depressing things. Manga is a great medium to cover this because there's only so many words I want to read about wartime atrocities.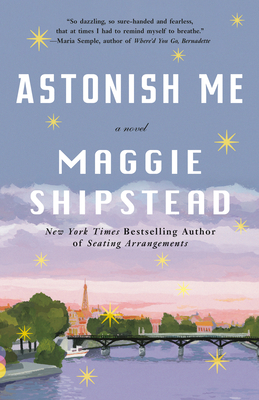 Astonish Me, by Maggie Shipstead
A book about ballerinas. A few weeks before I read this I watch The Turning Point on Netflix, which is also about ballerinas. In both stories a dancer gets pregnant, marries, and has a family. A Turning Point deals with the dancer's own questions about what her life would have been like, whereas this book deals with the fallout from a romance. Both books have children that go on to dance.
I'm not a dancer. I got into this book due to a sale, and The Turning Point was recommend to me on Netflix since I watched Terms of Endearment, which I'm amused to report I thought was a romantic comedy-drama through most of the movie, until the lead character got cancer. Whoops!
Really, there could be a parallel post about films and TV shows I watched while on maternity leave. My son was a fussy eater, so I didn't get the relaxing pleasure of feeding him while binge-watching TV shows. People told me this would happen, and I'm sad to report this is a LIE at least for me. I did indulge in movies and TV shows when possible to have the time pass in the house quickly. I watched things I didn't usually need to watch carefully. Best find: The Great British Bake-Off, which inspired me to drag my husband and baby out of the house so mama could go to a bakery and eat cake, and The X-Files, because aliens.
But back to ballerinas. Both The Turning Point and Astonish Me appealed to me because of the underlying mother was an artist narrative. I am also an artist, and now I'm a mother. So what happens next? I've been wrestling with this question since I want to get back and practice, to rehearse, but my performance opportunities have dwindled to nothing since I was pregnant and feeling unwell. My husband urges me out to perform but does not understand the complex dance that is breastfeeding, which binds me to my son and house even when I pump and let my husband give him a bottle. It's not easy, but I don't believe in the whole idea that being a mother should completely fulfill me and I don't need to do anything else. I want to be a mother and an artist, but it's a harder balance that being just one or the other. Go figure. Anyway, I liked Astonish Me better than A Turning Point, mostly because it didn't really try to tackle the complex questions about motherhood that A Turning Point did. Although The Turning Point had Ann Bancroft.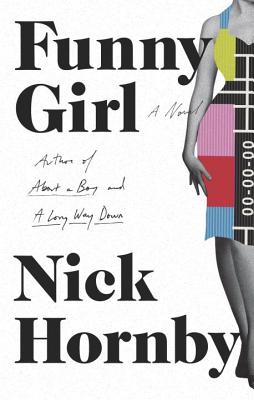 Funny Girl, by Nick Hornby
As my maternity leave drew to a close, I got depressed. I would hold my son while feeding him and would just burst into tears. My mother would text me to organize a visit, to provide interim care before his daycare began, and I would ignore the texts because I didn't want to face the reality that approached so quickly. A harmless question from my husband about my commute or lunch back was enough to turn on the waterworks. Honestly, I was a mess.
So a book with the word "funny" in the title was appealing. I discovered this book through NPR's annual book concierge, which is a beautiful visual resource to discover recent titles worth reading. I downloaded this quickly from my library and read it over 24 hours, completing on a Wednesday afternoon, just in time to return to the office on Thursday.
Here's what they didn't tell me about maternity leave. That I would simultaneously hate it and never want it to end. That it would in no way prepare me to care for my son and career, and that after twelve weeks time I would still question how to keep another human alive. That a decent breast pump and space to pump breast milk while simultaneously being interrupted by colleagues that want to store their lunch in the refrigerator dedicated to nursing mothers does not make anything easier. That, weeks later, I would still wonder if my son will understand who I am, which is the person that knows him best and was there when he needed me the most. (He won't).
The book was entertaining. And with that, I'm done reading and providing full-time care and back to work.